We are searching for a "Software Developer", Developer, C++ Developer to join our localisation team who determine the precise location of autonomous vehicles in the world using cameras, lidars and other sensors. We develop the software and algorithms which enable the car to recognise its environment robustly in extreme weather and environmental conditions. We are an experienced, passionate and friendly team that thrives on solving difficult problems.
About Us:
We have doubled in size over the last 12 months, now with 160 team members we have an ambitious growth plan. Oxbotica specialises in mobile autonomy and we are the driving force behind many of the UK's autonomous vehicle initiatives. We spun out from Oxford University's internationally acclaimed Mobile Robotics Group in 2014 with a mission to commercialise over 130 engineer-years of world leading robotics research. We specialise in mobile autonomy, navigation and perception and our solutions allow robots, vehicles, machinery and people to precisely map, navigate and actively interact with their surroundings. This is a fantastic opportunity to join one of Europe's premier scale up companies and be part of the journey to bring autonomous vehicles to our cities, ports, airports, mines, warehouses, and roads. We are searching for an "Software Developer", Developer, C++ Developer who can contribute to the company, our culture, robotics science and our customers.
Who you will work with :
We are an interesting bunch. Friendly and passionate about building new technology. We speak over 21 languages and have team members across our 5 sites from all over the world. Our team has a vast array of outside interests, including drones, skate boarding, music and spending quality time with the family. We are keen to hear from anyone that shares our passion and wants to achieve a great diversity within our teams.
Requirements
There is no such thing as a typical day, but your key tasks will see you :
Write well designed and thoroughly tested C++ code.
Leading initiatives within the team to develop our core software and tools.
Understand and debug complex system interactions across a large codebase.
Work collaboratively across multi-disciplinary teams, communicating technical requirements and working together to find solutions.
What you need to succeed:
Demonstrable excellence with C++11 (or above).
Experience with scripting languages e.g. Python.
4+ years of software development experience.
Experience deploying production software and systems to customers.
Keen to learn and apply best coding practices.
Experience with version control systems (e.g. git).
Extra kudos if you have:
Relevant experience in Engineering/Robotics/Computer Science or a related subject such as linear algebra or geometry.
Experience writing multithreaded code.
Experience with Boost C++.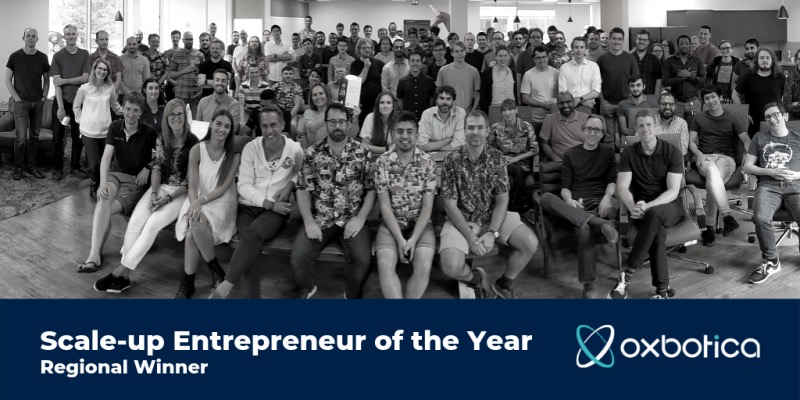 Benefits
We offer:
A competitive starting salary
Annual salary review
Pension (3% from us, minimum 5% from you)
Company Share Scheme
25 Days annual leave plus 8 days bank holidays
Bi-monthly "company show and tell" sessions
Quarterly company communications event
Cycle to Work Scheme
Yearly funded flu vaccination programme
We also offer:
Flexibility
We create the conditions to help you do your best. We do all we can to create opportunities for everyone regardless of personal circumstances. As part of this commitment, we offer a variety of flexible working arrangements including:
Remote working
Extended parental leave
Unpaid sabbatical
We work 37.5 hours a week, Monday - Friday around core hours of 10:00 - 16:00. This is enough for most; but if you require any extra flexibility we will do what we can to support.
Diversity and Inclusion
We are on a journey to enable all vehicles to do more - we need unique people to get there.
Knowing that diversity drives innovation, brings different approaches, ideas and points of view, we embrace individuality & inclusion and are committed to an environment where everyone irrespective of background, can be the best they can be.
We celebrate building a culture where difference is valued. We are universal - Universal Autonomy.
Help us solve one of the worlds greatest engineering challenges by being yourself.