The Systems team at Oxbotica is absolutely crucial to what we do. By joining this team, you will be contributing to the commissioning of our technology into physical development platforms, ensuring that it is fit for purpose. With your systems engineering experience and your passion for robotics and autonomy, you are at the heart of our journey.
Your day might include:
Working practically with our autonomous vehicles, demonstrating passion for robotics and autonomous systems
Using your understanding of the system architecture required to deliver an autonomous vehicle(Vehicle control, localisation, perception)
Using your understanding of the physics of self-driving car sensing technology (e.g. LiDAR, Cameras, RADAR)
Demonstrating your familiarity with all levels of calibration of robotics systems (vehicle, sensor intrinsic, sensor extrinsic)
Being responsible for identifying and implementing automation areas to deliver our robotics platforms efficiently and within specification.
Using your strong data analysis experience to ensure each new platforms are delivered to the same Oxbotica standard.
Requirements
What you need to succeed:
Evidence across at least a 4 year span of working in a complex field robotics systems environment
A degree (or equivalent experience) in an Engineering/Robotics/Computer Science or a related subject
Knowledge of key elements of autonomous systems
Demonstrate a deep understanding of complex systems and an appreciation of how components of these systems interact with each other and with the real world through hardware interfaces
Proven experience of working with robotics platforms to provide real world solutions
Experience of scripting for automation (Python, Matlab)
Extra kudos if you have:
Experience of using Linux/Unix systems
Experience of using C++
Understanding of the physics of sensing technology for autonomous vehicles
Experience of working with all levels of calibration for autonomous vehicles
Experience of working with large datasets eg. illustrating examples of how you have been involved in processing large datasets
Your background:
Possibly one working with an international autonomy business
Possibly one working with robotics company
Possibly one working with productionising prototypes
Possibly one working in the prototyping of robotics platforms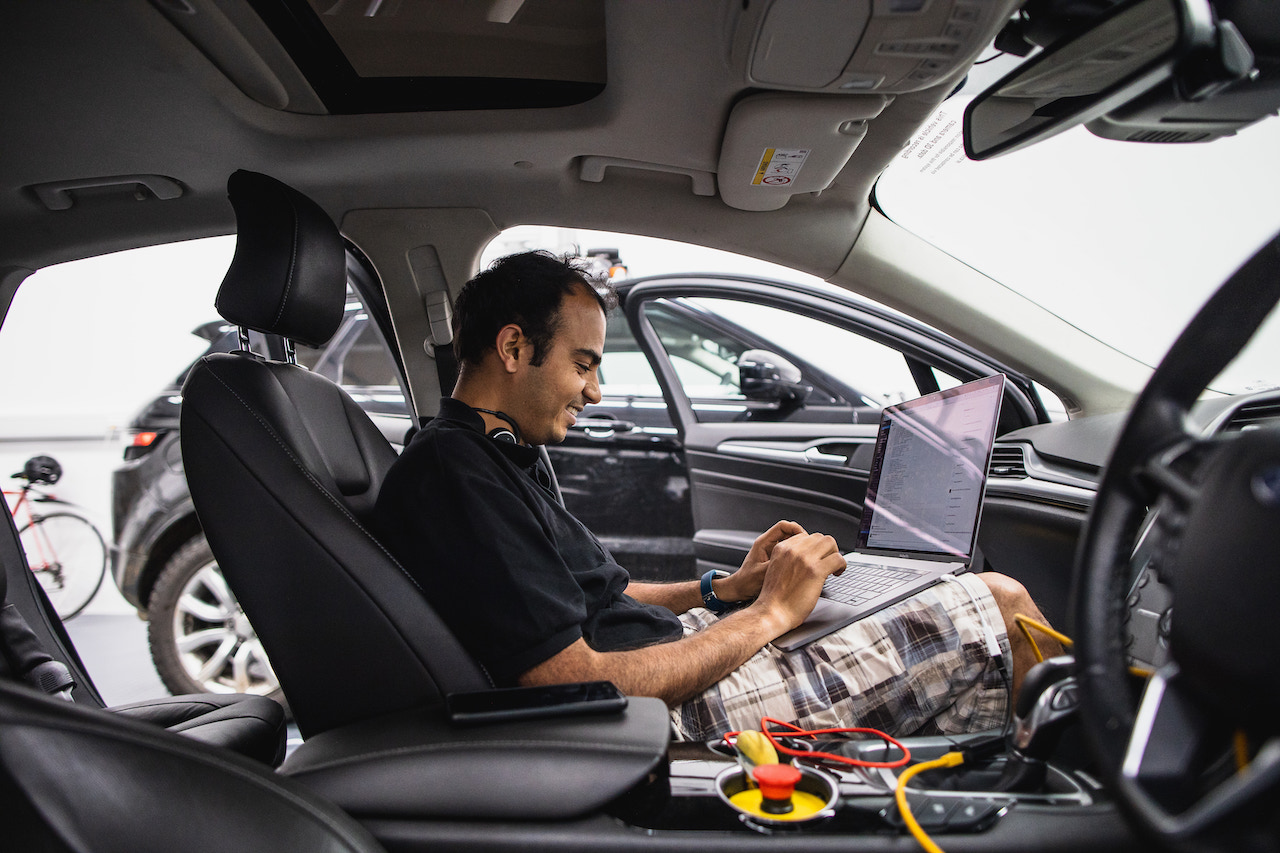 Benefits
We offer:
Competitive starting salary
Annual salary review
Salary exchange pension scheme (contribution based on qualifying earnings)
Wellness bonus (an annual payment to be spent on keeping your mind and health in a positive and productive state)
Company Share Scheme
25 Days annual leave plus 8 days bank holidays; as long as you promise to come back!
Regular one-on-one sessions
Bi-monthly "show and tell" sessions
Quarterly company communications event
Bean to cup coffee and complementary fruit
Cycle to Work Scheme
Yearly funded flu vaccination programme
We also offer:
Flexibility
We create the conditions to help you do your best. We do all we can to create opportunities for everyone regardless of personal circumstances. As part of this commitment, we offer a variety of flexible working arrangements including:
Part time working
Remote working
Extended parental leave
Unpaid sabbatical
We work 37.5 hours a week, Monday - Friday around core hours of 10:00 - 16:00. This is enough for most; but if you require any extra flexibility we will do what we can to support.
Diversity and Inclusion
We are on a journey to enable all vehicles to do more - we need unique people to get there.
Knowing that diversity drives innovation, brings different approaches, ideas and points of view, we embrace individuality & inclusion and are committed to an environment where everyone irrespective of background, can be the best they can be.
We celebrate building a culture where difference is valued. We are universal - Universal Autonomy.
Help us solve one of the worlds greatest engineering challenges by being yourself.